OUR
BUSINESS
AUTOMOBILE BUSINESS
Enhancing our customer's lives through genuine service and products.
We are able to support our customers' entire "automobile life" with our wide range of services from authorized automobile dealerships, assisting in the buying and selling of pre-owned automobiles, and providing aftercare service for all of our brands. This ability to provide 100% of the care needed by our customers regardless of what stage they are in is G.LION Group's specialty and unmatched advantage.
FOREIGN CAR BUSINESS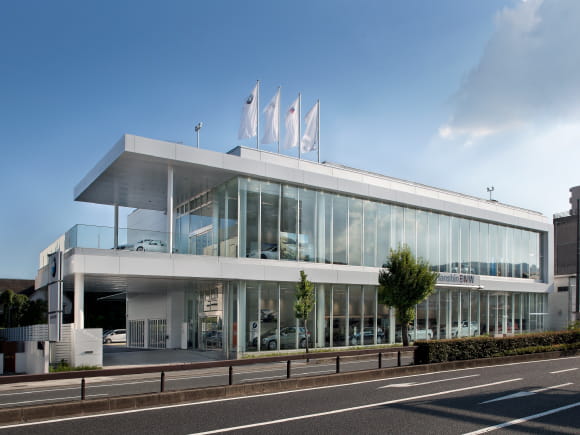 G.LION Group currently operates dealerships for 13 foreign automobile brands through out Japan. In 2016 and 2017, for two consecutive years we were bestowed the Best of BMW Award. In addition, we are proud to be achieving stellar sales revenues at all our brand dealerships through out Japan. We continue to strive to provide a wide array of "premium" services that can be experienced only with G.LION Group.
JAPANESE CAR BUSINESS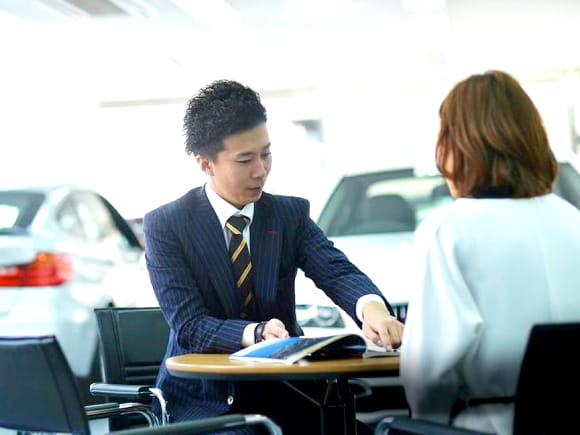 G.LION Group currently operates authorized dealerships in Japan for three domestic automobile brands. In 2016 and 2017, Nara-Nissan Ltd. received both the "Nissan President's Award" and the "Nissan Global Award" for their performance and achievements.
BUSINESS OF USED CAR AND WHOLE SELLER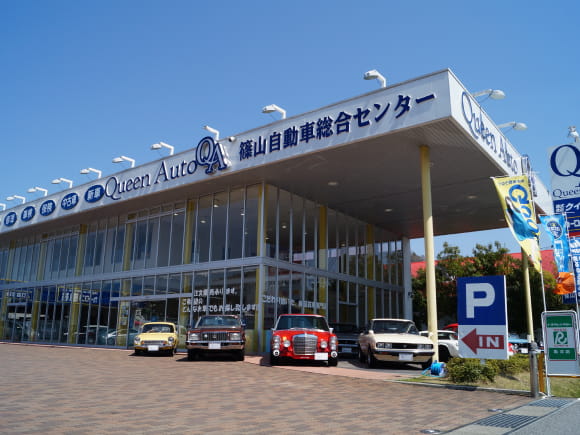 With the most advanced automobile distribution information network in Japan, G.LION Group is able to gather and compile the most comprehensive data enabling our customers the ability to buy and sell their automobiles at optimal pricing.
BUSINESS OF CAR DISTRIBUTION AND SOLUTION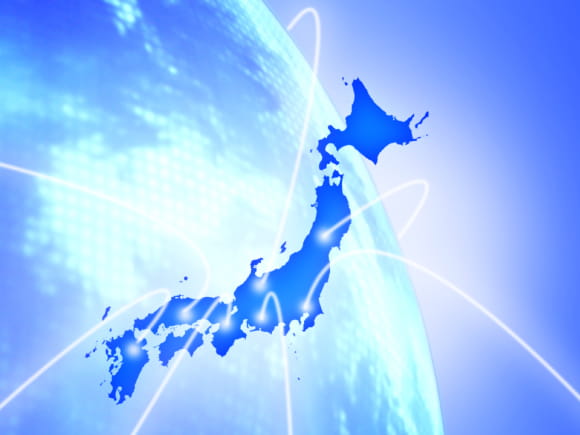 G.LION Group is committed to continuously develop and launch new web software and mobile applications dedicated to business partners as well as to consumers for our leasing, rent-a-car, resale, and other business units in our automobile division and to be an industry leading pioneer in this arena.
BUSINESS OF AFTER SALES SERVICE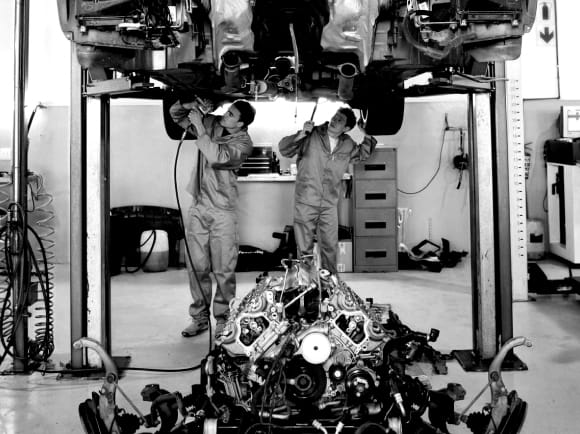 G.LION Group's family of companies also includes numerous automobile parts makers who serve vital roles in Japan's automobile industry and so we are committed to advancing the importance of the industry as a whole though product planning and newly developed technologies and processes.

With a leading role within Japan's car tuning associations, Trust Ltd. is also a sponsor for a drift race team.

In 1980, OS Giken relaunched the fabled TC24-B1 engine as well as being known for numerous other renowned and celebrated feats in the automotive world.

Showa Automobile Industry's extensive inventory comprises over 60,000 automobile parts for both domestic and foreign brands.
FOREIGN OPERATION
Sharing Japan's spirit of hospitality "omotenashi" and strategic expertise with the world
Combining the knowledge and expertise gained here in Japan together with the Japanese spirit of hospitality "omotenashi" and G.LION Group's commitment to the highest level of customer satisfaction, our wish is to enrich the "car life" of customers around the world.
Mongolia
In 2013, launched distribution operations in Mongolia for Toyota Motors. In 2018, opened as Toyota Motor's authorized dealership and have continued to ensure that we meet the needs of the people of Mongolia.
Myanmar
Currently operating Toyota Motor's authorized dealership in addition to providing comprehensive and reliable after care automobile servicing.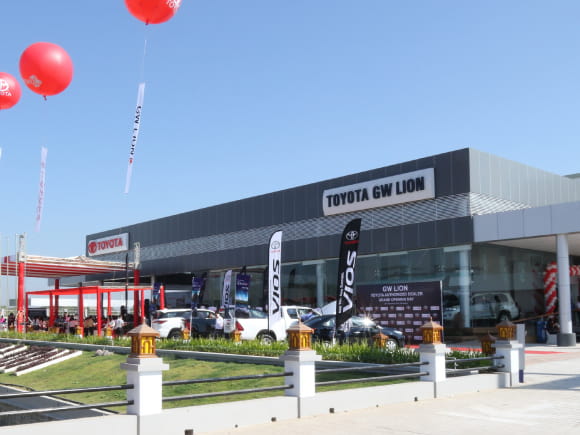 Kenya
Providing tune up services in Nairobi, Kenya. In 2018, launched operations for a second service garage.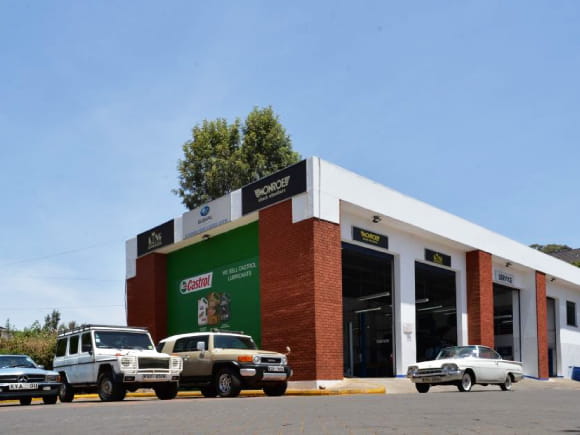 Thailand
Currently operating an authorized dealership for Mitsubishi Motors in southern Bangkok, Thailand under the name Liger Rama 2.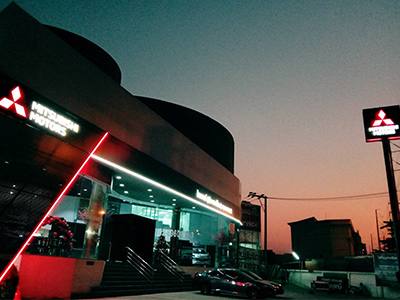 Vietnam
In 2018, opened an authorized dealership for Mitsubishi Motors in Can Tho, Vietnam as the first Japanese automobile company to enter the Vietnamese market.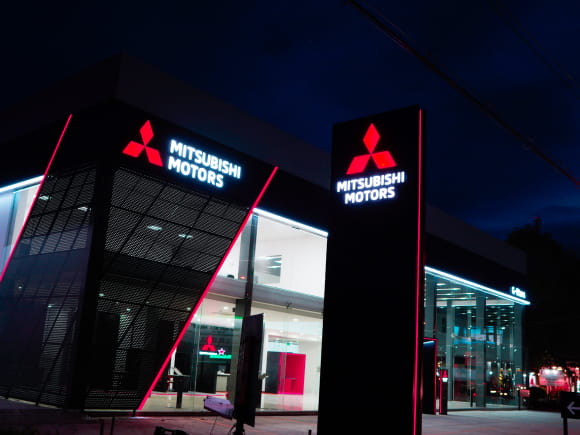 BRANDING BUSINESS
Engineering a new vision, Brand redefining and relaunch
We are honored to have revived a historical 100-year-old red brick warehouse here in Osaka and given it new life as a vintage automobile museum. Our vision is to continue to shine a spotlight onto brands of historical and cultural importance and generate significance and influence to ensure financial success.
G.LION MUSEUM
G.LION Group remodeled a red brick warehouse that was build in 1923 into a vintage automobile museum with roughly 150 classic automobiles on display as well as available for sale. A steakhouse and a café is also available for customers to enjoy and in 2017 our wedding services was launched.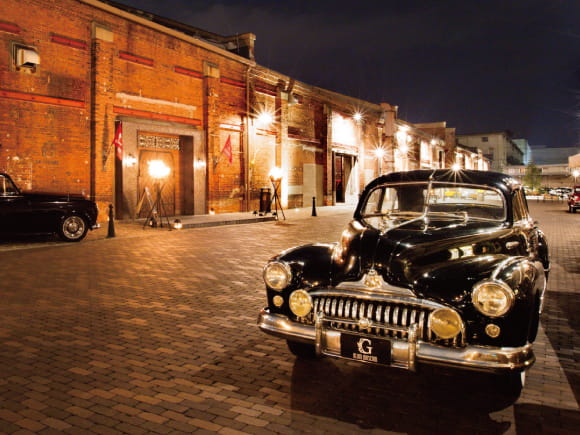 AKARENGA STEAK HOUSE
Tucked away in a quiet corner of G.LION Museum is our fine-dining steakhouse Akarenga, which translates to red brick in Japanese. Beef of the highest quality is carefully aged and grilled to perfection on a specially designed broiler. While holding true to its heritage that comes from its sister restaurant Hy's Steak House in Hawaii, Akarenga forges a new culinary journey as we look to the future.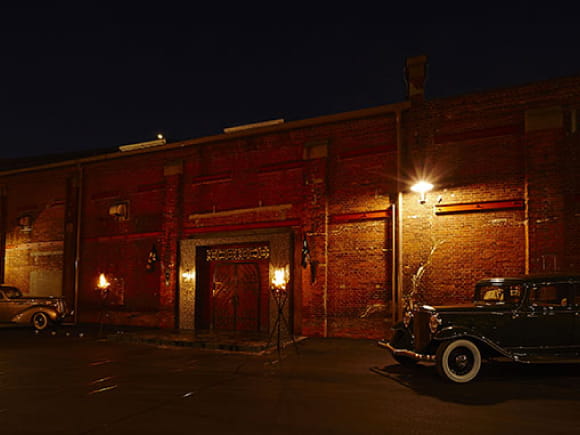 Hy`s Steak House
A fine dining tradition since 1976 serving only the highest quality USDA prime beef. In 2016 and 2017, Hy's Steak House was the recipient of the Maile Award for "Best Restaurant" for two consecutive years.